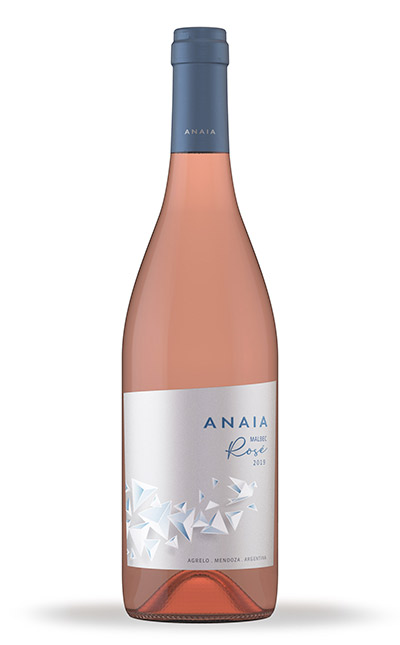 Malbec Rosé
Living in the shadows of the majestic profile of the Andes, with rivers subtly feeding the arid soil, we find the land that is the site and soul of Anaia.
Our Malbec Rosé is a delicate fresh and elegant rosé wine. Represents the kindness that led us to choose Lujan de Cuyo at the foothills of the Andes as our home.
Of very light pink color with salmon hues. It has a vibrant acidity and unveils fresh red fruits aromas following an unctuous palate.

Vineyard Location Agrelo, Luján de Cuyo, Mendoza



Vinification Pressed inmediately after harvest and fermented in stainless steel tanks with indigenous yeasts.

Soil Type Deep thick clay soil


Grape Composition 100% Malbec




Harvest time 20 of February

Serving Temperature 12º C

Harvest method Hand picking in boxes of 17 kg
Data sheet