Our wines are of a superior quality, as a factor of:
The agronomic care given to the vinyard all through its lifecycle like pruning, leaf pulling, thinning and hand picking harvest.
Pulling excess grape loads to assure quality with yields of less than 4,000kg/hectare
The particular climate of Agrelo with its high degree of temperature change
Carefully hand selected grapes
Utilization of high-technology while respecting the centuries old wine making traditions
Practice of a terroir respectful oenology.
Escorado Line
This wine represents our passion for sailing. These blends were created to enjoy the moments shared with friends aboard. Our Escorado wines are intense and passionate, just as the feeling and emotions experienced by the sailing advocates.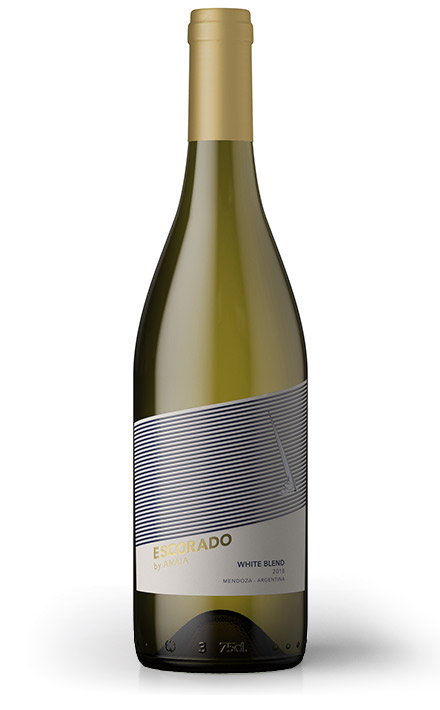 Escorado White Blend
A white grapes blend for the sailing enthusiast, created to mentally transport one's self to the challenges and victories awaiting us beyond the horizon. Our chosen blend is 50 % Viognier & 50 % Sauvignon Blanc. Tropical fruits aromas of viognier mix up with citric herbal favors of the sauvignon blanc.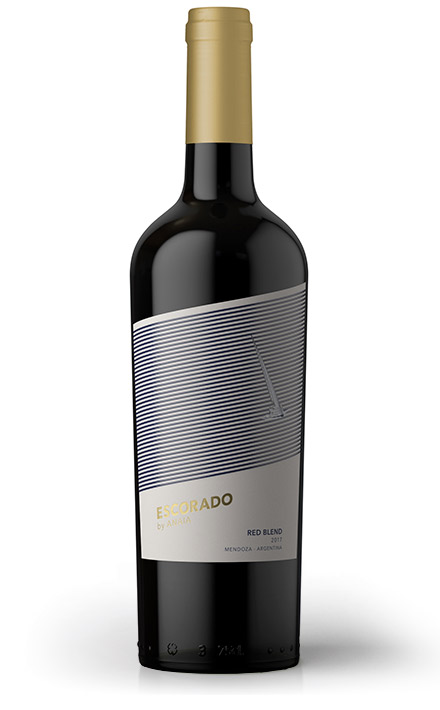 Escorado Red Blend
A red wine blend for the sailing enthusiast, created to set our mind sails to the thrilling adventures awaiting us beyond the horizon. Our chosen blend is 55% Malbec and 45% cabernet sauvignon. Red fresh fruit aromas mingle with smoky and chocolate hints from oak aging.
Anaia Line
Anaia Wines express the most of each varietal typicity on the Agrelo terroir straight forward. Modern style fully concrete bred. Tremendous color and fruit concentration define these wines.
Gran Anaia Line
Gran Anaia Wines are aged following the Old World wine traditions in 4500 lts oak vats for over a year. Elegant and voluptuous wines are the result of combining a first quality grape concentration and outstanding tonnelleries.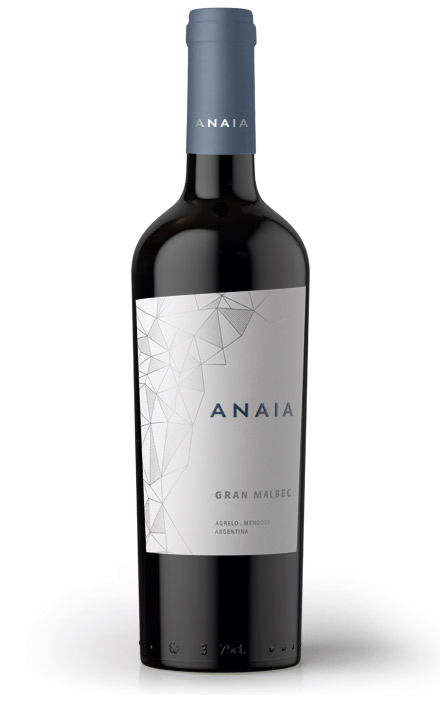 Gran Malbec
Our Gran Malbec is a homage to Agrelo's rich terroir and long-track record of marvelous wines. Of great elegance and structure, rich yet gentle, its fermented in our concrete Mates.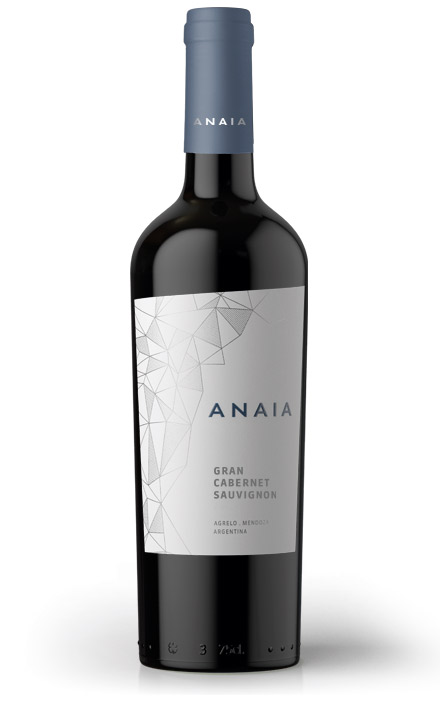 Gran Cabernet Sauvignon
Our Gran Cabernet Sauvignon is the Agrelo Ambassador. Of great intensity and volume, wide and ample. Silky and vibrant.